Don't you ever wonder what are some stuff we can do with our furry best friend on our tiny little island. Our team has tried out some of the activities and came up with our top 5 favourites. Be prepared for some good adventure!
Paddle boarding
We've had so much fun trying to balance on the paddle boards and teaching our own furkids how to do so. It's really a great feeling seeing them learn new things and watch what natural balancers they are.  We, the humans, on the other hand, might need more practice. And we totally adore the fact that we are able to clock new experiences together.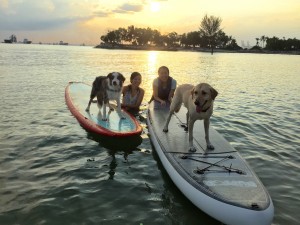 Seabreeze.com.sg
SeaBreeze Water-Sports, Pte. Ltd. (SG)
@ Wave House Sentosa
36 Siloso Beach, Sentosa, Singapore 099007
Tel: +65 6376-4336
Email: info@seabreeze.com.sg
Opening hours:
Mon – Sun | 10:30 am – 7:00 pm
Last booking at 6:30pm
Swimming at Beaches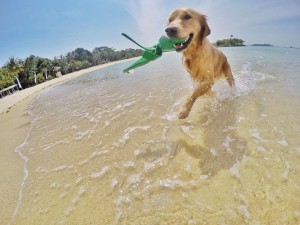 Our doggies just love to go for adip in the sea. Not only is swimming good for building up their muscles, it also trains up their water confidence. We love spending a fun filled day allowing our dogs to play chase with each other.
Photocredits: @mostlybenji
Dog Hash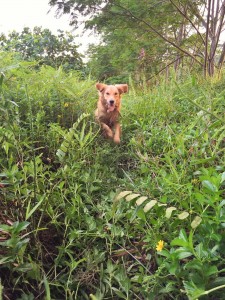 The hash
is a predetermined trail set by a 'hare' and the rest of the members will follow a trail marked by chalk or flour. The dash meets on the first Saturday of every month and the hash group are looking at committed members that enjoy adventure with our two legged friends and four legged friends! If you and your dog are adventure seekers and can stay committed to the monthly meet ups, do give it a shot. According to Jonathan Chee Sze Chiang who is head of SinCo, the thrill of having your dog run off leash by your side and completing the hash together is amazing.
Agility Fun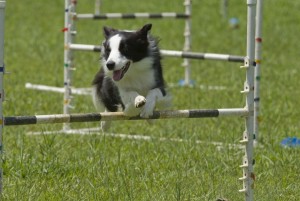 Do you have a competitive drive? If so, agility might be the answer for you and your doggy! Your doggy will love to jump and run through tunnels if you are having fun and making it fun for them. You can stimulate your doggy's mind mentally by teaching them new obstacles or running more challenging
Your relationship with your dog will also strengthen by leaps and bounds.
Here are a list of trainers that provide agility
classes:
http://www.supernova.com.sg/store/
http://www.smartdoggy.com/about-us/owner-a-instructor
http://www.buglesk9.com.sg/site/
Pet cruise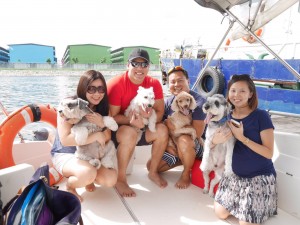 Now this sure sounds like fun! To be on a cruise is definitely a one of kind experience for your doggy. What a luxury for you and your doggy to
be cruising to an island and spending time allowing your doggy to run off leash!