Snuggery's
Socialisation Fun
Dogs enjoy playing with other dogs and interacting with humans and their environment. Play within a species is natural but even within a species, good play is learned by interacting with others. Doggy daycare provides your dog with an avenue for supervised healthy social interactions with other dogs and an overall better play experience for your dogs. These fundamental play sessions and essential interactions help to build up their confidence and allow them to be a well balanced canine citizen.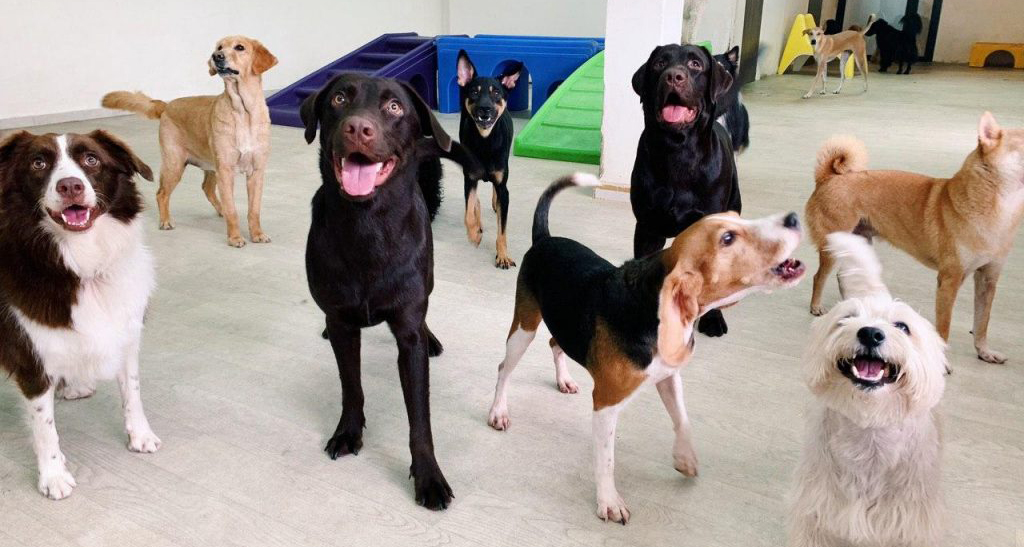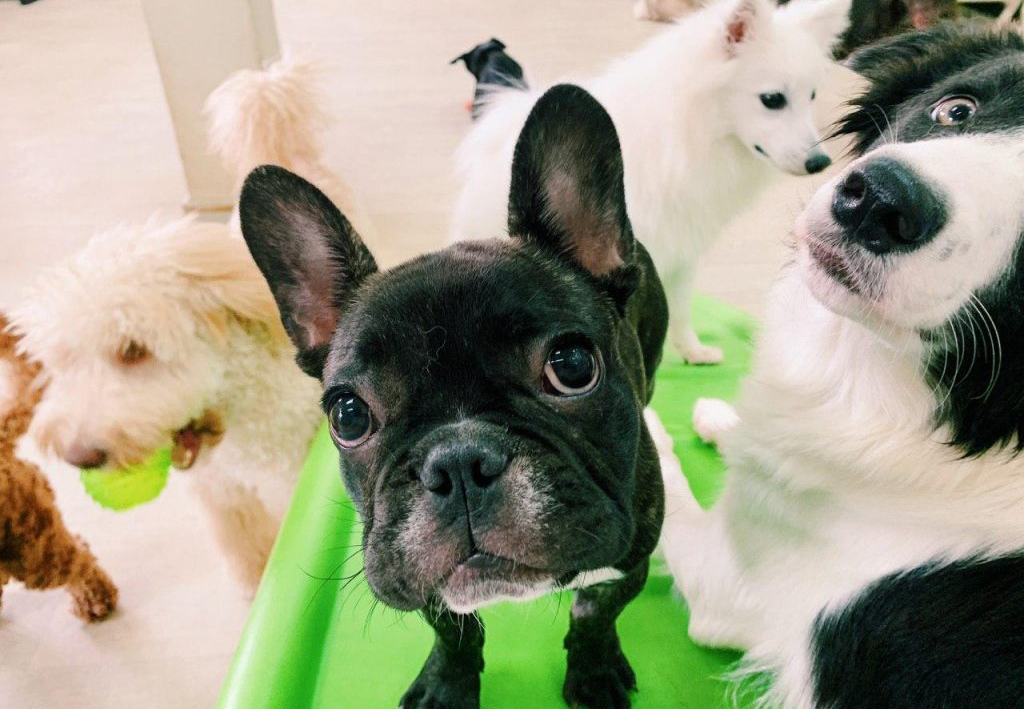 Safe Play
Dogs have a better experience when they understand that the environment is safe for them. At our daycare, you have the added assurance that all dogs are vaccinated and they have all been screened for temperament. Our play is supervised and we are transparent with how we care and manage interactions of our dogs, hence the webcam! Our team of professionals are trained in dog behaviours and mannerisms. Many interactions and behaviours that dogs exhibit might look worrying for some owners but dogs interact and communicate via their body language. With keen observations, intervention strategies and boundary setting, your dog can have an awesome time at daycare.
Exercise
Yes! Like us, it is important your pup to get a good workout to remain fit, healthy and happy. Our structured daycare program ensures your pup gets plenty of playtime and quality exercise. With this healthy lifestyle, it'll enhance their quality of life and longevity. Of course, nothing beats the joy of seeing your contented pup calm and relaxed when he's headed home!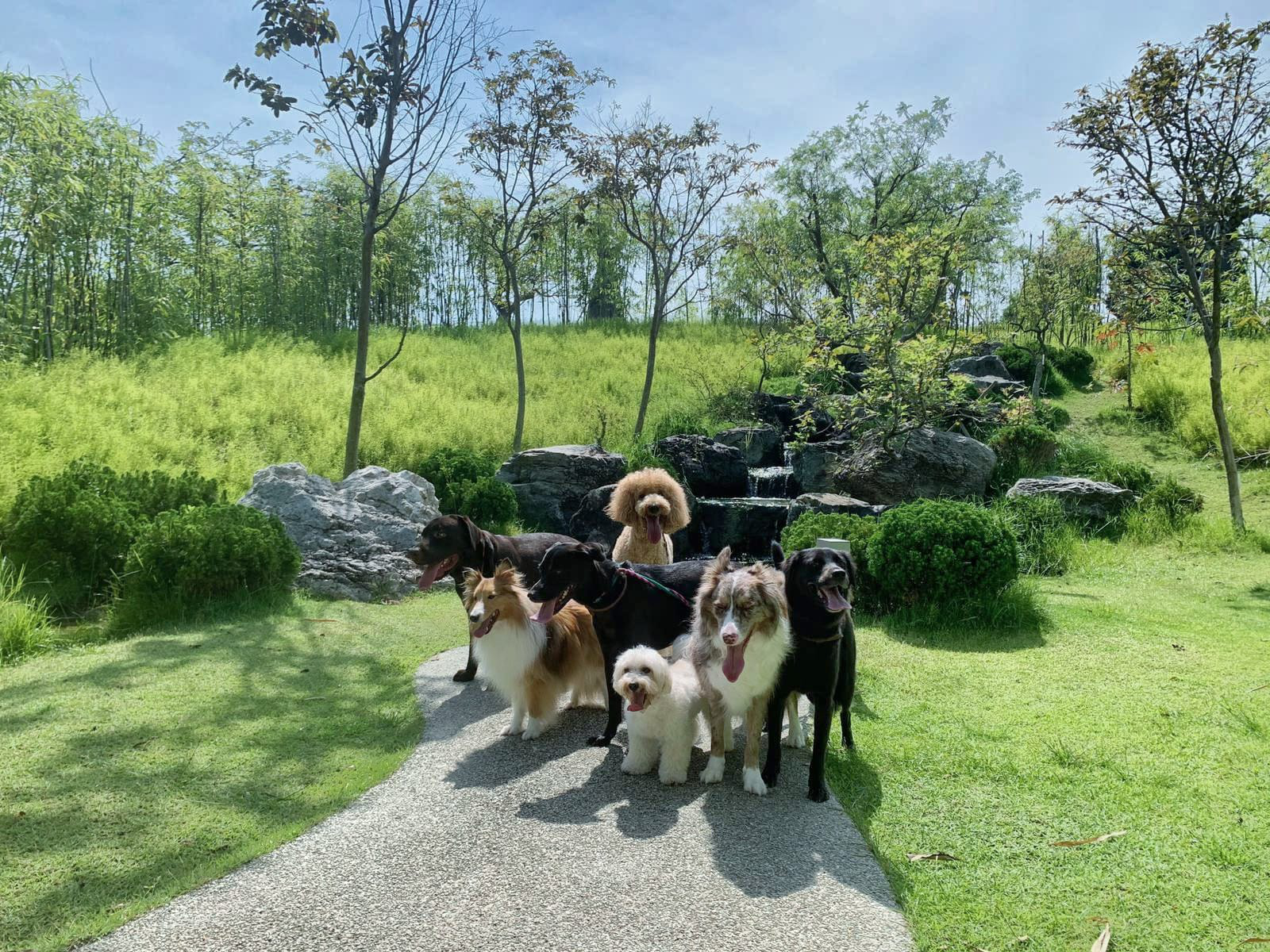 The Camper
Daycare
Small
$

40

/ session
$

350

10 sessions package
Medium
$

45

/ session
$

400

10 sessions package
Large
$

50

/ session
$

450

10 sessions package
The Explorer
Daycare + Outing
Small
$

55

/ session
$

500

10 sessions package
Medium
$

60

/ session
$

550

10 sessions package
Large
$

65

/ session
$

600

10 sessions package
The Adventurer
Daycare + Outing + Enrichment
Small
$

65

/ session
$

600

10 sessions package
Medium
$

70

/ session
$

650

10 sessions package
Large
$

75

/ session
$

700

10 sesssions package
Carpool single way ride
$

15

/ Way
$

75

5 rides
$

150

10 rides
Carpool dual way rides
$

25

/ Two Way
$

125

5 rides
$

250

10 rides
7am – 9.30am
5pm – 7.30pm
Allocated timings for you
Multipup Carpool rides
Flexi Carpool single way ride
$

20

/ Way
$

100

5 rides
$

200

10 rides
7am – 9.30am
5pm – 7.30pm
Your preferred time slot
Multipup Carpool rides
Your preferred timings
Additional $10 per dog from same household
Max of 2 dogs riding
All packages are valid for 3 months
20% discount applies to all daycare services for 2nd dog from the same household